Altea Locksmith

24/7 Altea EMERGENCY LOCKSMITHS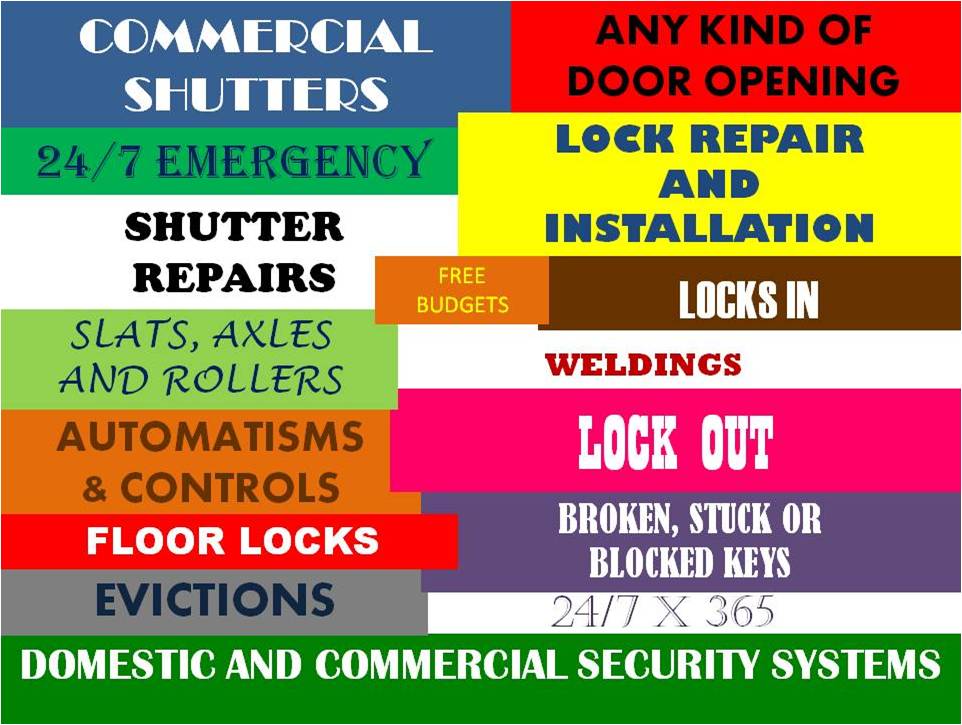 We are a security locksmith firm that after seventeen years of non-stop working in our community offers a first quality service to each one of the inhabitants who requires a locksmith in Altea and surroundings.
Our experience in the security locksmith field, as well as our membership in national groups of professional locksmiths such as Grupo Vicuña and UCES, guarantee all our works whether the urgent or scheduled ones.
Our offer of locksmith services, wide and varied enough, includes the opening of any type of blinded, armored or high security door. The opening of multipoint locks, Europrofil cylinders or Swiss profile cylinders are also included. We open commercial shutters and bars, shutter locks and floor locks and repair and/or install motors, automatisms and controls. We deal with vehicles and caravans, as well as garages, storage rooms, cabinets, etc. We have specialist locksmiths in both domestic and approved safes, who are able to open them in the blink of an eye and with as little damage as possible.
In addition to all the aforementioned services we also supply replace and fix: armored doors, multipoint locks, mortise locks, overlap locks, anti-card anti-drill anti toolpick or antibumping high security locks, invisible locks, blinds, shutters, slats, shafts , lockers, extensible grilles, gates, floor locks, shutter locks, motors, automatisms, controls, closures for glass doors, electronic door openers, panic bars, parking stalls, etc. We perform masterkeying and develop access control systems too.
Having locksmiths in Altea who are included in a continuous training program to be always up to date when talking about security locksmithing, and attending to a great number of locksmith courses that are taught in Spain and abroad, we can affirm that Rodríguez e Hijos Cerrajeros is a pioneer company in offering the most modern tools and first-line materials.
An issue as important as security cannot be underestimated in these times. Unfortunately, as they are goods of daily and regular use, sometimes we do not give the locks on our doors the importance they really have. Locksmiths in Altea, Rodríguez e Hijos Cerrajeros, we start from the base that a lock is the only barrier that separates our intimacy from the world that surrounds us. Whether we talk about our private home, our shop or our warehouse only a key is the main barrier to keep strangers out. Whether it's an apartment, a bungalow or a villa, a little shop or a really big one, it is a lock that keeps all our material and affective goods safe, and, first and more important, our family members protected too. And yet, we generally ignore its great importance. To catch up with advances in the field of technology, we think about changing the mobile, the TV or the sound system. We even think first about updating our air conditioners, our washing machine or our refrigerator to catch up with technologic advances. We do not hesitate to buy a brand new food processor or the latest model of coffee maker ... We hire workers to reform our house, to change the tub or to install a fireplace in our living room. But only in a very few cases a person realizes that all of the improvements mentioned above are only protected by the lock of his/her door. Regrettably, more than once we have to help people who have lost everything they owned in their homes or shops, just because they did not replace their old lock in time.
Anyone can deny all the aforementioned by stating that with the simple act of hiring a good insurance, as almost all of us do nowadays, is enough to keep our possessions safe. But, is it worth to expose ourselves to go through such an unpleasant moment? Is it worth to see our place all up down, knowing that strangers have been there violating our privacy? And this not to mention the lots of papers, the lots of procedures and the lot of time invested in claiming the insurance company, without being sure if they will ever fully satisfy that claim. To resume, there is no doubt that it is much easier to change our lock, or add a second one, a work that our locksmiths in Altea will perform in less than an hour, and which will ensure us that nobody can enter our place without our authorization.
As we count on emergency locksmiths in Pueblo Mascarat, Altea Hills, Alhama Springs, Altea la Vella, Altea, Montahud, Foia Blanca, El Planet, Limoneros, El Tosalet, Cautivador, El Tosal, we provide fast, top quality services, totally suitable to our customers' needs.
Rodríguez e Hijos Cerrajeros, a prestigious company that prints its seal of quality to all the works which its staff performs, is always at your service.